PUBLIC WORKS DEPARTMENT: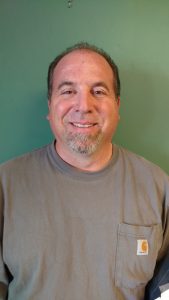 The Public Works Department, led by director Anthony Martinez, constantly strives to continually deliver excellent customer service and a high standard of safety to residents, visitors, and members of the business community. The primary goal of the Public Works Department is to maintain, protect and ensure the future of the Village of Taos Ski Valley's infrastructure while educating the public on available services as well as supporting a wide variety of special projects and events.
Along with maintaining the Village's Water and Sewer system, the Public Works Department works to maintain all Village Roads and also provides snow removal services to residents and businesses.
The Village Public Works Department provides a trash compactor at 38 Ocean Boulevard, near the Wastewater Treatment Plant, for disposal of regular residential and commercial trash (Village residents and businesses only.) Along with this, a roll-off for large items will be available upon notice, usually two times per year in the spring and fall. Disposal of large items during the rest of the year and disposal of construction debris must be made at the Taos Regional Landfill.