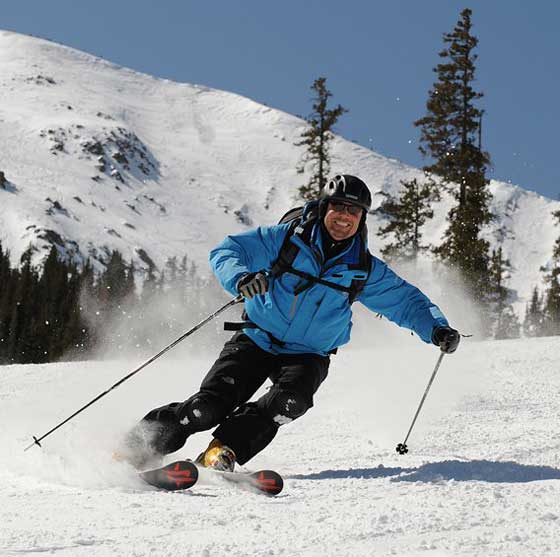 Winter is our busiest season (it's in our name) where there is excellent skiing, snowboarding, snowshoeing, cross country skiing, tubing & snow mobile rides.
Taos Ski Valley is truly a winter wonderland! Come spend winter with us & feel the glow!
For more information on winter recreation, visit the Taos Ski Valley Chamber of Commerce website
---
Ski Taos

Everything you may want to know about our winter sports is located on Taos Ski Valley, Inc website:
http://www.skitaos.org
---
Snowmobile Tours through the Taos Ski Valley, New Mexico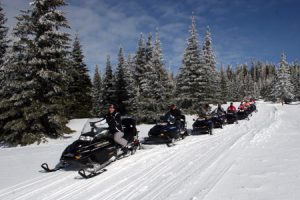 Are you thinking about taking a guided snowmobile tour through the beautiful Taos Ski Valley? If you are, you have come to the right place. Snowmobiling with Big Al will be the highlight of your time in Taos, New Mexico.
Big Al has lived here for over 27 years, he knows the Taos Ski Valley inside and out. He will guide you through some of the most beautiful, snow-filled trails you have ever seen. Imagine the excitement and exhilaration of snowmobiling through the Taos Ski Valley from 9,000 to nearly 12,000 feet of elevation. Big Al's snowmobile tour will take you to the top of the mountains where you will enjoy stunning 360 degree views of the Taos Ski Valley, including Wheeler Peak, which is the highest point in New Mexico at 13,161′.
For reservations or more information, please call: 575-751-6051
Or, e-mail us your phone number and we'll call you back: bigaltsv@taosnet.com website: http://bigaltsv.com
PO Box 2
Taos Ski Valley, NM 87525
---