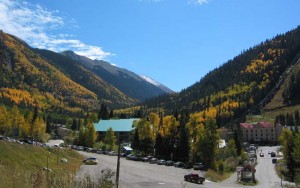 The Building Services Department, headed by Building Official Jalmar Bowden, is located on the second floor of the Village Firehouse, located at 7 Firehouse Rd, Village of Taos Ski Valley.
ICC 2015 International Wildland-Urban Interface Code PDF>>
A message from Building Official Bowden:
Thank you for your interest in the Village of Taos Ski Valley Building and Construction Codes. Find here two separate documents, a Village Council Report with guidance and explanation of the relationship of the Village Codes to the New Mexico Building Codes. The second document is the Village Code Adopting the New Mexico Building Code.
Inquiries or comments may be directed to me, Jalmar Bowden at jbowden@vtsv.org.
This department is in charge of providing several different types of permits, depending on the requirements of the project. In general, if you are making changes to a building, you will need a permit first.
To upload permit submittals please follow the link below:
Construction Permit Application 2020 PDF>>
Information and questions pertaining to Building Codes, Building Permits, Landscaping guidelines, Zoning Regulations, and Preliminary Building Conceptual Plans, etc, can be requested by contacting Building Official Jalmar Bowden at jbowden@vtsv.org or 575-776-8220 extension 4.