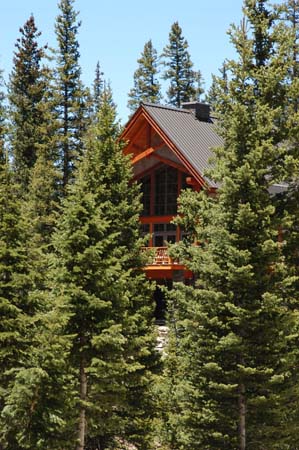 Information for Residents
You may be wondering what type of services are available to residents of Taos Ski Valley?
You may want to know where to pay your utility bills, what electric and gas companies service TSV, how do you get TV service or internet access?
Well, here is the information you are looking for!
Short-Term Rentals
If you plan to rent your home as a short term rental, please fill out the PDF Lodgers' Tax Registration form » & the PDF Lodgers tax monthly report ».
Animal License for Dogs & Cats
All dogs & cats living in the Village limits are required to a yearly animal license issued from the Village Office. Download the PDF Animal license form».
Emergency Preparedness Information
Updated Evacuation Plan 1.5 5-13-22 PDF>>
Property Taxes
For information on property taxes, please should contact the Taos County Tax Assessor's office 575-737-6360
---
Utilities
Electricity:
Kit Carson Electric Cooperative
118 Cruz Alta Road, Taos, NM
575-758-2258
http://www.kitcarson.com
Gas (propane):
New Mexico Propane Of Taos
575-613-4154
Kit Carson Propane
575-758-7757
Ferrellgas
877-239-2797
Amerigas
575-758-4249
Internet:
Taosnet
575-758-7598
http://www.newmex.com
Kit Carson
575-758-4838
http://www.kitcarson.net
TV/Cable/Satellite:
DIRECTV® Official Site
855-482-0767
DISH Network Taos Ski Valley
866-319-2042

Trash/Recycle:
The Village Public Works Department provides a trash compactor at 38 Ocean Boulevard, near the Wastewater Treatment Plant, for disposal of regular residential and commercial trash (Village residents and businesses only.) Along with this, a roll-off for large items will be available upon notice, usually two times per year in the spring and fall. Disposal of large items during the rest of the year and disposal of construction debris must be made at the Taos Regional Landfill.
Recycling bins are available across from the trash compactor for cardboard, glass, and aluminum. Please be careful to sort recycle items and do not place recycle items in plastic bags in the bins.
Water/Sewer:
To sign up for the Village's Water and Sewer system, call the the Village Office: 575-776-8220 – ext 3
Billing statements are sent out monthly by mail. Payments can be made in person, by mailing a check or by bank transfer.
Mail Service:
Box Canyon
Located at 10A Thunderbird Road
UPS Shipping, FedEx, Real Post Office
Taos Ski Valley, NM 87525
575-776-1256
Email: stereo87571@yahoo.com
Deliveries:
Most UPS & FedEx deliveries are dropped off at the Village Office at 7 Firehouse Road, Taos Ski Valley, NM 87525
575-776-8220
Snow Removal:
see our website under Village Services > Public Works »
---
Medical:
Mogul Medical (winter only)
575-776-8421
http://www.mogulmedical.com
Holy Cross Hospital
1397 Weimer Road, Taos, New Mexico, NM 87571-6284
Telephone: (505) 758-8883
http://www.taoshospital.org
---
Schools:
http://www.taosschools.org
---
Groceries in TSV:
Bumps Market at The Snakedance
575-776-1360
Cid's Mountain Market at The Blake Residences
575-779-2948
_______________________________________________________________
Alcoholics Anonymous
https://alcoholicsanonymous.com/aa-meetings/new-mexico/
---