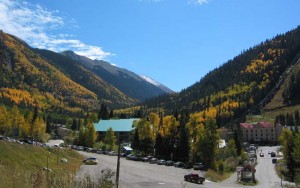 The Building Services Department, headed by Building Official Jalmar Bowden, is located on the second floor of the Village Firehouse, located at 7 Firehouse Rd, Village of Taos Ski Valley.
This department is in charge of providing several different types of permits, depending on the requirements of the project. In general, if you are making changes to a building, you will need a permit first.
Information and questions pertaining to Building Codes, Building Permits, Landscaping guidelines, Zoning Regulations, and Preliminary Building Conceptual Plans, Etc, can also be requested by contacting the Village Administrative Office at 575-776-8220.