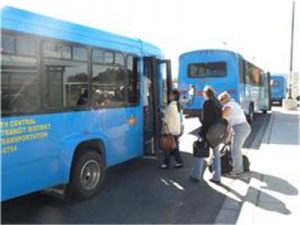 The North Central Regional Transit District (NCRTD) will be running The Chile Line Bus Service for the winter of 2016 – 2017.
This Bus Service operates around Taos County and throughout the region, and can get riders to the Village of Taos Ski Valley.
The RTD Blue Bus is up and operating! Riding is free!
For more information about the NCRTD Chile Line visit their website »