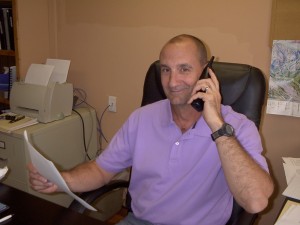 Mark G. Fratrick, Village Administrator
Email: mfratrick@vtsv.org
Telephone: 575-776-8220, ext. 1
The Village Administrator is appointed by the Mayor and confirmed by the Council. The administrator is responsible for preparing and managing the budget, insuring the Mayor and Council's policies are adhered to, meeting with citizens to discuss and work towards issue resolution, and is ultimately responsible for the Village operations as whole.
Mark G. Fratrick is the Village of Taos Ski Valley Village Administrator. Mark was hired in June of 2011 and comes to the Village with twelve years of municipal government experience as the Town of Taos Airport Manager. Mark also has over thirty years of leadership and management experience with the Air Force Reserve. He currently holds the rank of Major and is the Squadron Commander for the 82nd Aerial Port Squadron, Travis AFB, CA. He has a Bachelor's in Business Administration (BBA) (Accounting concentration) from University of New Mexico and an Associate in Applied Science (AAS) Degree (Logistics) from Community College of the Air Force.
VILLAGE COUNCIL MEETING ADMINISTRATOR'S BRIEF:
ALL PDF Files:

2017 Administrator's Brief