Carson National Forest Lifts Fire Restrictions July 16, 2018
Our Volunteer Fire Department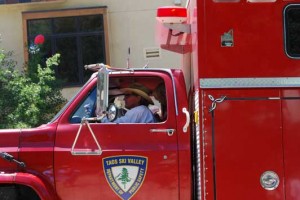 The Village of Taos Ski Valley Fire Department is comprised solely of volunteers. The Department has a Fire Chief, an Assistant Chief, a Second Assistant Chief and an Administrative Officer.
The Department also has a Board of Directors who operate under the Department's by-laws. The Board members are: President – Eric Thompson, Vice President – Nick Bender, Secretary/Treasurer – Neal King, Director – April Bender, Director – Katherine Kett.
There are twenty-four active Fire Fighters, twenty of whom are certified Fire Fighter I. The Department takes part in the Enchanted Circle Regional Fire Association and the Mutual Aid Agreement for the ECRFA. The Fire Department is a division within the Village of Taos Ski Valley Department of Public Safety.
The ISO rating for insurance purposes for the residents and businesses in the Ski Valley has recently been improved. The Fire Department has successfully advanced their firefighting capabilities and increased their level of service to their community in obtaining an ISO Class #6 Public Protection Classification rating. The New Mexico Public Regulation Commission extended its congratulations for a job well done, and wished continued success in advancement of the Village's fire department.
Insurance Service Office Grading Survey iso certificate pdf>>
The volunteer Fire Fighters hold weekly training sessions each Thursday from 5 pm until 7 pm. Any Village resident is invited to join the department.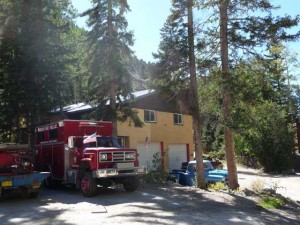 Office Telephone: 575-776-2815
Fax: 575-776-5748
EMERGENCY: 911
NON EMERGENCY: 575-758-3361
Email: fire@vtsv.org
Village of Taos Ski Valley Fire Department Members
| | | |
| --- | --- | --- |
| Officers | | |
| Daniels, Mitch | 336 | Chief |
| Fairfield, Thomas | 324 | Assistant Chief Fire Division |
| Thompson, Leland | 327 | Assistant Chief EMS Division |
| Molina, Roberto | 343 | Captain |
| Bender, Nick | 311 | Lieutenant |
| Volunteers | | |
| Bender, April | 345 | |
| Bennett, Kathy | 316 | |
| Brownell, Christof | 328 | |
| Curran, Brendan | 330 | |
| Fernandez, Darien | 340 | |
| Hanson, Garrett | 339 | |
| Hanson, Pete | 312 | |
| Holmquist, Ken | 326 | |
| Holmquist, Mike | 325 | |
| King, Neal | 311 | |
| Knox, Brent | 323 | |
| Molina, Aaron | 344 | |
| Pererra, Rushan | 332 | |
| Wildland Division | | |
| Wisdom, Eddy | 320 | Squad Boss |
| Rogers, Matt | 321 | Squad Boss |